Versatile, hygienic, reliable and easy to operate.
Our PEPA line bottle filling machines are highly customisable according to the customer's request including an uncommon number of filling valves. It can be designed to fill more volumes of one type of container, or even more types of containers on one machine with short times neccessary for a switch. 
The fillers are designed with focus on high hygienic standards – all internals in contact with the beverage can be perfectly cleaned in the CIP circuit. The bottles (glass ones only) can be evacuated (single, double) before filling. This helps to keep a level of oxygen in the bottle as low as possible. It is especially suitable for a beer filling.
Many years of development, the right choice of materials and high quality components results in a very reliable and easy to maintain construction. The machine is also very easy to operate, since it is equipped with an automatic control system SIEMENS with a touch screen. An output of the machine can be continuously controlled thanks to a frequency converter. The machine is also equipped with a safety covering with automatic machine stop when the cover is opened.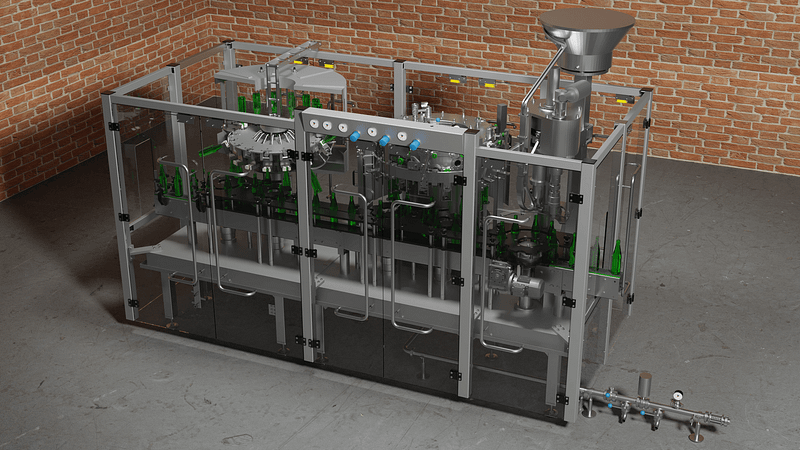 All filling methods are available for all ranges, containers acccording to the pictograms.
BPH = bottles per hour
bottler – an independent filling machine
monoblock – filler with a capping unit in one block
triblock – rinser, filler and capping unit in one block
superblock – rinser, filler, capping unit and labelling machine in one block
block – rinser, filler and two (or more) different capping units in one block